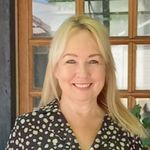 About
Having commenced her career in real estate over a decade ago, Victoria is delighted to have joined the sales team at Valley Estate Agents and brings along her wealth of knowledge and deep understanding of the entire sales process.
Victoria understands that each client is different and is dedicated to helping both buyers and sellers achieve their property goals and is committed to continually keeping her clients up-to-date throughout the sales process.
With strong customer service skills and an excellent listening ability, she knows the importance of getting the job done and is focused as much on getting homes sold, not just listed.
Having grown up in Avalon Estate in the Thornton area, and now happily living in the beautiful town of Morpeth, Victoria has a genuine love and knowledge of the local areas where she proudly supports local events and committees and is passionate about her community.
Victoria's friendly and personable nature shines through as she does what she loves best, which is engaging with buyers and sellers and guiding them along their real estate journey!
Contact